Home
States
Colorado
Connecticut
Maine
Massachusetts
New Hampshire
New York
Rhode Island
Utah
Vermont
View All
Lists
NE 4,000 Footers
NE 100 Highest
NH 4,000 Footers
NH 100 Highest
NH 52 With A View
NH Belknap Range
NH Ossipee 10
Links
Trail Conditions
Trip Log
Sunrises
Sunsets
About
Red Hill
Moultonborough, NH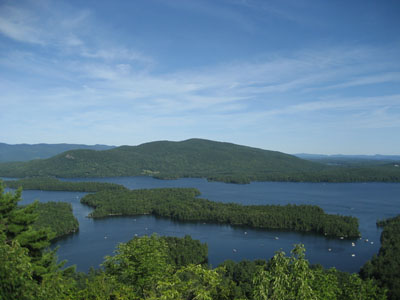 Red Hill as seen from East Rattlesnake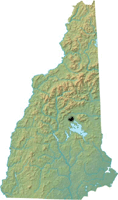 Summary
Red Hill, located near Center Harbor, features a view from its summit that was admired by Emerson, Melville, and Thoreau. Though the vista at this point is somewhat limited on the ground by tree growth, there are views in all directions available from the fire tower.

Summit Elevation
2,033 feet

Summit Facilities
Firetower (cab open seasonally, stairs open year round).

Trip Reports:
Click on the date for photos, timestamps, and maps.

Date of Hike
Trail(s)
Length
Steepness
Vertical
March 29, 2021
Red Hill Trail
Moderate
Moderate
1,403'
March 28, 2021
Red Hill Trail
Moderate
Moderate
1,403'
March 27, 2021
Red Hill Trail
Moderate
Moderate
1,403'
December 13, 2020
Red Hill Trail
Moderate
Moderate
1,403'
May 9, 2020
Red Hill Trail
Moderate
Moderate
1,403'
May 2, 2020
Eagle Cliff Trail
Moderate
Very Difficult
2,173'
April 18, 2020
Red Hill Trail
Moderate
Moderate
1,403'
March 22, 2020
Red Hill Trail
Moderate
Moderate
1,403'
March 18, 2020
Red Hill Trail
Moderate
Moderate
1,403'
March 11, 2020
Red Hill Trail
Moderate
Moderate
1,403'
April 22, 2019
Red Hill Trail
Moderate
Moderate
1,403'
April 18, 2019
Red Hill Trail
Moderate
Moderate
1,403'
November 2, 2018
Red Hill Trail
Moderate
Moderate
1,403'
May 22, 2018
Red Hill Trail
Moderate
Moderate
1,403'
April 30, 2018
Red Hill Trail
Moderate
Moderate
1,403'
April 20, 2018
Red Hill Trail
Moderate
Moderate
1,403'
April 18, 2018
Red Hill Trail
Moderate
Moderate
1,403'
April 13, 2018
Red Hill Trail
Moderate
Moderate
1,403'
March 21, 2018
Red Hill Trail
Moderate
Moderate
1,403'
February 28, 2018
Red Hill Trail
Moderate
Moderate
1,403'
November 15, 2017
Red Hill Trail
Moderate
Moderate
1,403'
October 30, 2017
Red Hill Trail
Moderate
Moderate
1,403'
September 12, 2017
Red Hill Trail
Moderate
Moderate
1,403'
August 15, 2017
Red Hill Trail
Moderate
Moderate
1,403'
July 14, 2017
Red Hill Trail
Moderate
Moderate
1,403'
June 30, 2017
Red Hill Trail
Moderate
Moderate
1,403'
May 31, 2017
Red Hill Trail
Moderate
Moderate
1,403'
May 2, 2017
Red Hill Trail
Moderate
Moderate
1,403'
April 26, 2017
Red Hill Trail
Moderate
Moderate
1,403'
April 18, 2017
Red Hill Trail
Moderate
Moderate
1,403'
March 8, 2017
Red Hill Trail
Moderate
Moderate
1,403'
November 10, 2016
Red Hill Trail
Moderate
Moderate
1,403'
October 17, 2016
Red Hill Trail
Moderate
Moderate
1,403'
October 6, 2016
Red Hill Trail
Moderate
Moderate
1,403'
September 28, 2016
Red Hill Trail
Moderate
Moderate
1,403'
August 16, 2016
Red Hill Trail
Moderate
Moderate
1,403'
May 30, 2016
Red Hill Trail
Moderate
Moderate
1,403'
April 18, 2016
Red Hill Trail
Moderate
Moderate
1,403'
January 9, 2016
Red Hill Trail
Moderate
Moderate
1,403'
December 3, 2015
Red Hill Trail
Moderate
Moderate
1,403'
November 24, 2015
Red Hill Trail
Moderate
Moderate
1,403'
November 10, 2015
Red Hill Trail
Moderate
Moderate
1,403'
September 30, 2015
Red Hill Trail
Moderate
Moderate
1,403'
August 21, 2015
Red Hill Trail
Moderate
Moderate
1,403'
July 7, 2015
Red Hill Trail
Moderate
Moderate
1,403'
July 1, 2015
Red Hill Trail
Moderate
Moderate
1,403'
June 23, 2015
Red Hill Trail
Moderate
Moderate
1,403'
June 12, 2015
Red Hill Trail
Moderate
Moderate
1,403'
June 2, 2015
Red Hill Trail
Moderate
Moderate
1,403'
May 7, 2015
Red Hill Trail
Moderate
Moderate
1,403'
January 22, 2015
Red Hill Trail
Moderate
Moderate
1,403'
December 25, 2014
Red Hill Trail
Moderate
Moderate
1,403'
December 15, 2014
Red Hill Trail
Moderate
Moderate
1,403'
November 7, 2014
Red Hill Trail
Moderate
Moderate
1,403'
November 4, 2014
Red Hill Trail
Moderate
Moderate
1,403'
October 24, 2014
Red Hill Trail
Moderate
Moderate
1,403'
October 21, 2014
Red Hill Trail
Moderate
Moderate
1,403'
October 13, 2014
Red Hill Trail
Moderate
Moderate
1,403'
August 22, 2014
Red Hill Trail
Moderate
Moderate
1,403'
July 30, 2014
Red Hill Trail
Moderate
Moderate
1,403'
July 22, 2014
Red Hill Trail
Moderate
Moderate
1,403'
June 12, 2014
Red Hill Trail
Moderate
Moderate
1,403'
May 23, 2014
Red Hill Trail
Moderate
Moderate
1,403'
April 29, 2014
Blue Trail, more
Moderate
Moderate
1,453'
April 16, 2014
Red Hill Trail
Moderate
Moderate
1,403'
April 2, 2014
Red Hill Trail
Moderate
Moderate
1,408'
July 10, 2013
Red Hill Trail
Moderate
Moderate
1,403'
May 23, 2013
Red Hill Trail
Moderate
Moderate
1,403'
April 20, 2013
Red Hill Trail, more
Moderate
Moderate
1,443'
April 1, 2013
Red Hill Trail
Moderate
Moderate
1,403'
March 9, 2013
Red Hill Trail
Moderate
Moderate
1,403'
November 15, 2012
Red Hill Trail
Moderate
Moderate
1,403'
March 26, 2012
Red Hill Trail, more
Moderate
Moderate
1,443'
April 25, 2011
Red Hill Trail
Moderate
Moderate
1,403'
September 7, 2010
Red Hill Trail
Moderate
Moderate
1,403'
June 4, 2010
Red Hill Trail
Moderate
Moderate
1,403'
April 23, 2010
Red Hill Trail
Moderate
Moderate
1,403'
March 24, 2010
Red Hill Trail
Moderate
Moderate
1,403'
February 24, 2010
Red Hill Trail
Moderate
Moderate
1,403'
January 13, 2010
Red Hill Trail
Moderate
Moderate
1,403'
December 16, 2009
Red Hill Trail
Moderate
Moderate
1,408'
December 3, 2009
Red Hill Trail
Moderate
Moderate
1,403'
April 7, 2009
Red Hill Trail
Moderate
Moderate
1,403'
January 5, 2009
Red Hill Trail
Moderate
Moderate
1,408'
July 17, 2008
Red Hill Trail, more
Moderate
Moderate
1,443'
April 24, 2008
Red Hill Trail
Moderate
Moderate
1,403'
April 12, 2008
Red Hill Trail
Moderate
Moderate
1,408'
February 17, 2008
Red Hill Trail, more
Moderate
Moderate
1,428'
January 18, 2008
Red Hill Trail
Moderate
Moderate
1,408'
November 18, 2007
Eagle Cliff Trail
Moderate
Very Difficult
2,173'
November 12, 2007
Red Hill Trail
Moderate
Moderate
1,408'
April 24, 2007
Red Hill Trail
Moderate
Moderate
1,408'
April 10, 2007
Red Hill Trail
Moderate
Moderate
1,408'

More Information
- Red Hill - New England's Cancelled Ski Areas